Langes Production Specialties
703 Lawnsdale Road
Medford, Oregon 97504

Po Box 3726
Central Point , Or 97502

Phone: (541) 770-6655
Fax: (541) 770-6766




It is said that "necessity is the mother of invention" and in the Northwest where rivers run strong all year around there was a need for an anchoring system that would:

anchor fast
anchor secure
and release from anchoring in turbulent waters of the Northwest's river
Thus the DIERKS anchoring system was born by master machinist, boat builder Paul Dierks in 1982.

Now DIERKS anchoring systems are being used throughout the bays, rivers and current producing open waters of North America.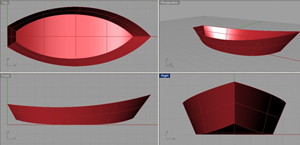 Paul was already well established as a master machinist, having cast numerous anchoring systems for the designs of his outstanding aluminum boats. As in most "good inventions," other enthusiasts found out and "word of mouth" spread.

In 1994 Paul sold DIERKS to Phil Lange, an avid outdoorsman and professional metal fabricator, who opened Langes Production Specialties. Paul Dierks continues to be involved in new product design and development in the R&D department of Langes Production Specialties. Phil Lange and his dedicated staff run day-to-day operations. Langes Production Specialties are constantly looking for new and innovative solutions for innovative, helpful outdoor product specialties.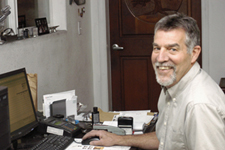 Look for our "on-the-drawing-table" new to-be released innovations on this website - as is our tradition, they will be dependable and quality accessories for boat, trailer, recreational vehicles and motorcycle applications.